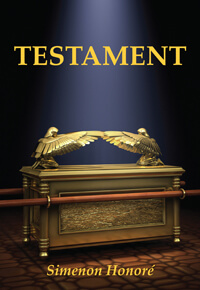 £5.00Paperback
£2.00eBook
Testament (Out in 2019) by Simenon Honoré
TESTAMENT brings together different threads of a lifetime's work and discoveries.
They are the fruits of both the intellect and intuition and explore profound truths about us and our universe. The work is organised into six essays each distinctive yet bound together by a common approach.
In Search of the Ark of the Covenant
The Secrets of Lewes Bonfire
The Spirituality That Dares to Have No Name
Earth and the Quirkieverse
Honour
England: Building Heaven on Earth
For the student of life who searches deeply, this is the book for you.