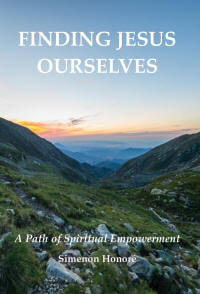 £4.25Paperback
£2.00eBook
Finding Jesus Ourselves by Simenon Honoré
This book strips away the centuries of dogma and takes us back to the drawing board so we can begin our own authentic quest for Jesus. Using both our intellect and intuition, we can search for our connection with Jesus.
Finding Jesus Ourselves empowers us in making our own choices as we explore our spirituality:
Who or what should we trust to guide us?
Why does "doctrinal correctness" limit us?
How can we create our own path to Jesus?
Finding Jesus Ourselves supports us in taking responsibility for our own spiritual development.