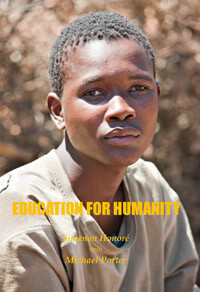 £5.00Paperback
£2.00eBook
Education For Humanity by Simenon Honoré
A visionary book grounded in the reality of the classroom
This book asks the question:
What is education for?
The answer is as simple as it is radical. We need a clear vision to awaken humanity in our students:

"The world is not short of clever people. It is short of good ones. We need people with integrity, honesty, compassion and above all humanity."

The book gives an example of 'shared humanity' in action in the classroom with a student's-eye view of how it worked in practice.

It also challenges the current ideas behind teaching "History not Herstory, still less our human story" and provides an alternative where all the voices of humanity can be heard.